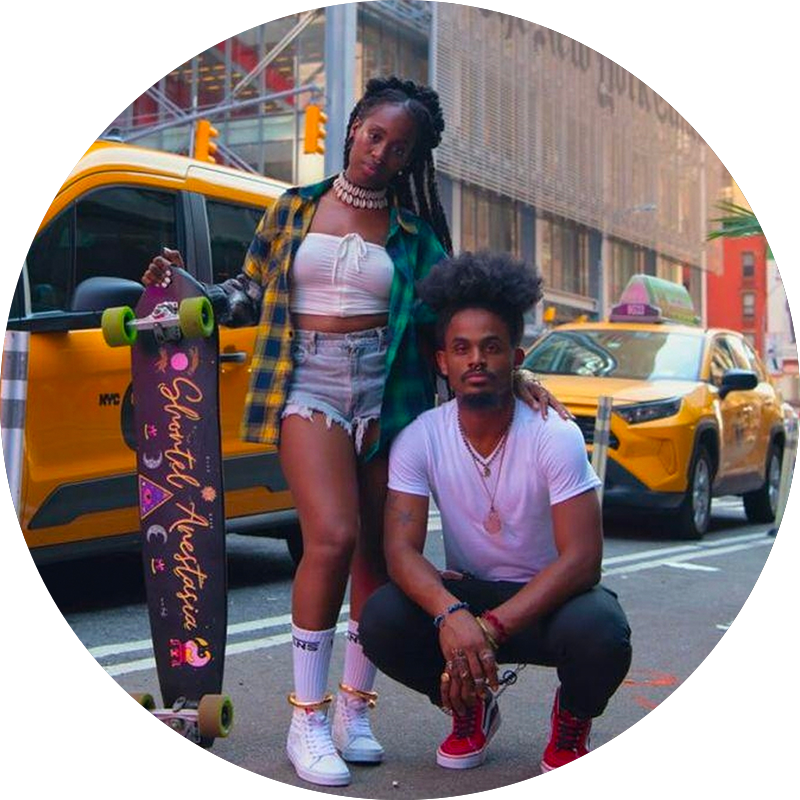 Kiefer Dixon & Shontel Anestasia
Kiefer Dixon
Pro Distance Longboarder, Photographer, Cinematographer
Kiefer has been skating for over 20 years. He started out on a skateboard with soft wheels, then upgraded to a longboard and became a pro distance racer. Dominated the race circuit 5 years straight and then won the Broadway Bomb for 10 years.
He has been e-boarding over 5 years, started with a Boosted Stealth.
"I felt I needed 'more' from a board, so when I rode the Meepo Hurricane for the first time. Then I instantly fell in love. I currently have 6K+ miles on the odometer.
I'm one of the few longboarding filmmakers who shoots exotic cars and the Meepo Hurricane has put me on top of the game. The power, stability, speed, and range was the perfect addition to my film rig that has brought e-boarding to a new genre of people.
I continue to send people to Meepo as I stand by the quality and fun that the boards bring to life."
Shontel Anestasia
Longboard Street Racer, Longboard Dancer, E-Skater
Shontel is a 30 year old native New Yorker. She is a trifecta in the skate community, being a Longboard Street Racer, Longboard Dancer & also an E-Skater. You can catch her around NYC & LA grooving to her favorite playlist while sporting her unique skating style.