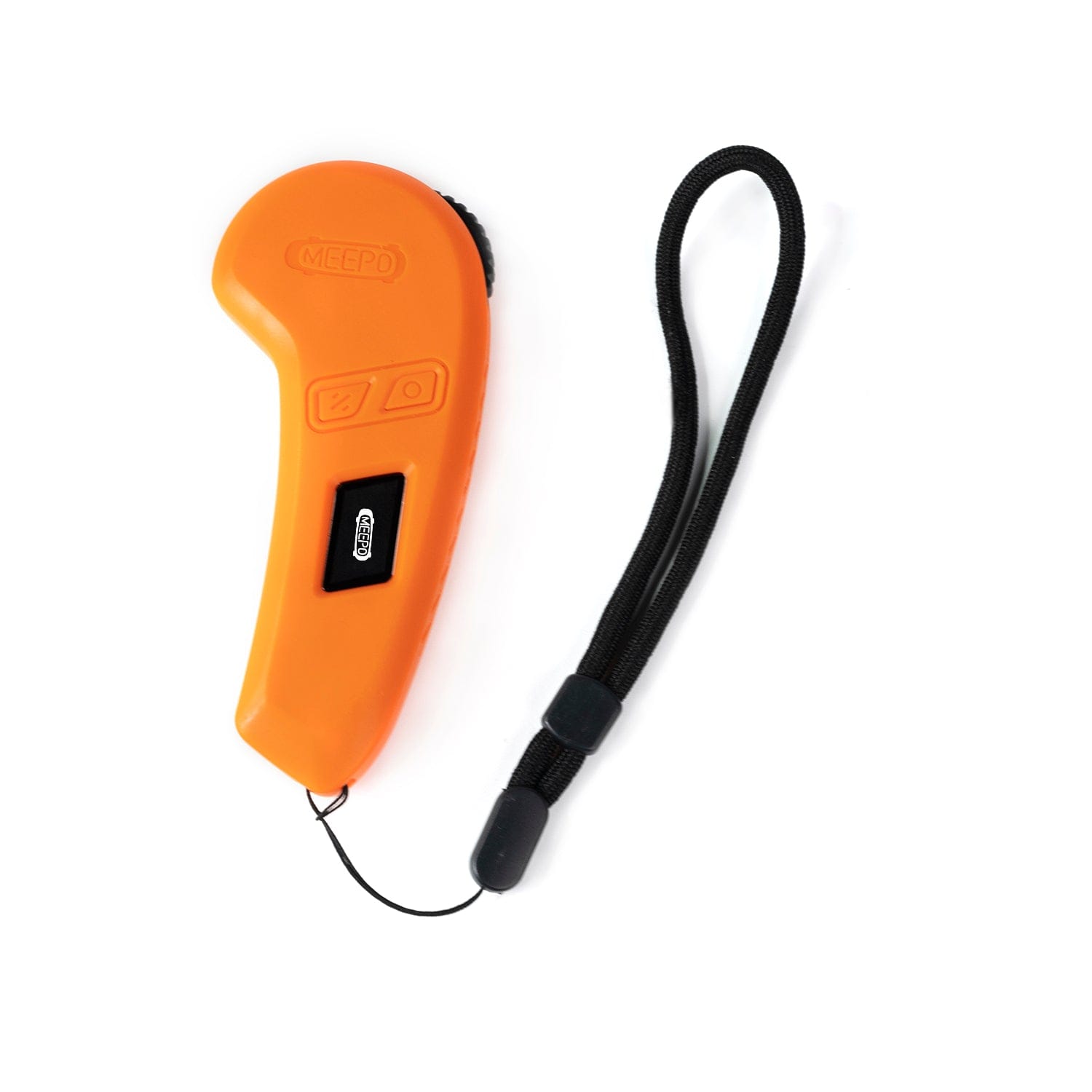 Meepo M5S Remote
---
*Compatible with Meepo Hurricane, ,Voyager, Shuffle series,  Mini 2 series, NLS Pro, NLS Belt, V3 series and V2
Upgraded version of M4S, more stable signal

Compact and easy to hold in your hand and carry in your pocket

4 speed modes (for all your needs)

Type-c interface, easy to charge
HOW TO PAIR WITH A SKATEBOARD: 
Turn on your skateboard, hold the skateboard power button for a few seconds, and it starts flashing, so it means the skateboard is waiting for pairing.  Now turn on your remote press two buttons at the same time, now they are pairing.
How to change riding modes:
Press this function button to change riding mode from 1 to 4, you can see the big speed mode number once you switched it, you can see it even when you're riding.
How to change brake modes:
Keep pulling the brake button and press the function button to switch brake mode from 1 to 4, Brake mode 1-2 is designed for beginner, mode 3-4 is for those experienced riders, you can switch it to the higher mode when you get used to it.
How to switch speed unit: 
Turn off the remote, and press two buttons at the same time for a few seconds, now you are on the setting page, pushing or pulling the scroll wheel to change.
The arrow on the top-right part of the screen is showing you the direction of your skateboard, double click the power button to change from toward to backward. You will see a little animation once you changed it successfully.
(*M5S Remote can't be paired with Howbbywing ESC and Meepo Classic 2.
If you don't know whether it can be paired with your Meepo skateboard, please contact us here, we will help to figure it out.)