Delivery details:
1) International shipping prices vary by territory, and the fees are calculated at check-out. Customers might need to pay an extra shipping fee for remote area addresses.
2) Accessories are shipped from China by air (generally will delivery in 8-30 business days).Sometimes tariffs are needed.
3) For Meepo electric skateboard:
Shipping from local warehouses for in-stock models:
*Note that the following only refers to the mainland and does not include remote islands, Dependent Area, etc. Specific rates can refer to the checkout interface

Shipping from China factory: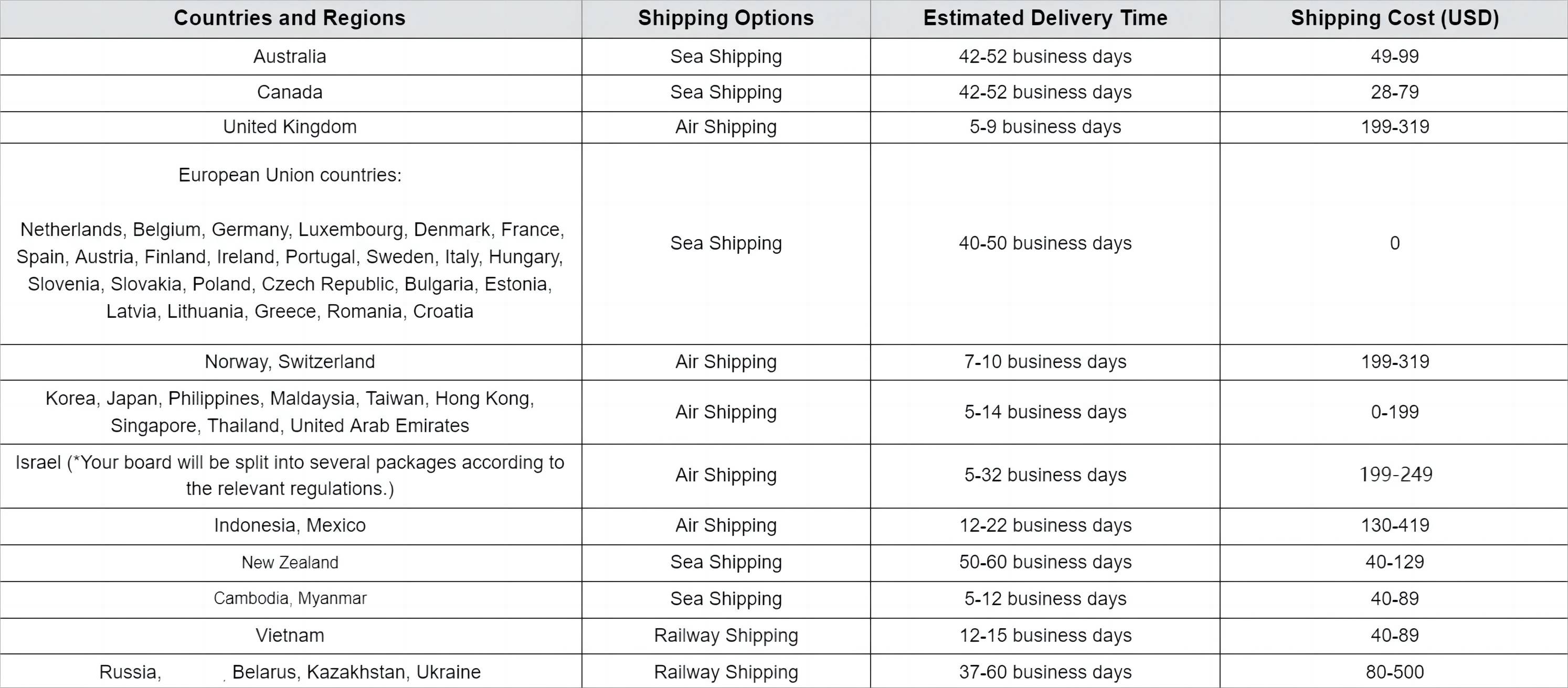 How long does it take to process an order?

Please allow 1-2 business days (excluding weekends and holidays) for your order to be processed for shipping. We make every effort to fulfill orders as quickly as possible.
How can I confirm my order and get the tracking number?
Successfully placed orders will receive an e-mail confirmation with the order details. If you do not receive an e-email, please check your spam filter or contact us for confirmation.
You will receive another email with the tracking number 3-5 days after your order is shipped out.
Why there is no update of my tracking number?
For international delivery, this situation happens before your parcel arrives in your country. And the tracking number will be updated after it arrives.
How can I change my order?
If you need any assistance with your order, please click here to contact us immediately. We will not be able to make changes to your order after it is shipped.
How do I check the status of my order?
To track your order, please click here.
Why does shipment delay?
Shipment delays are normally caused by natural disasters, holidays and other logistical problems.