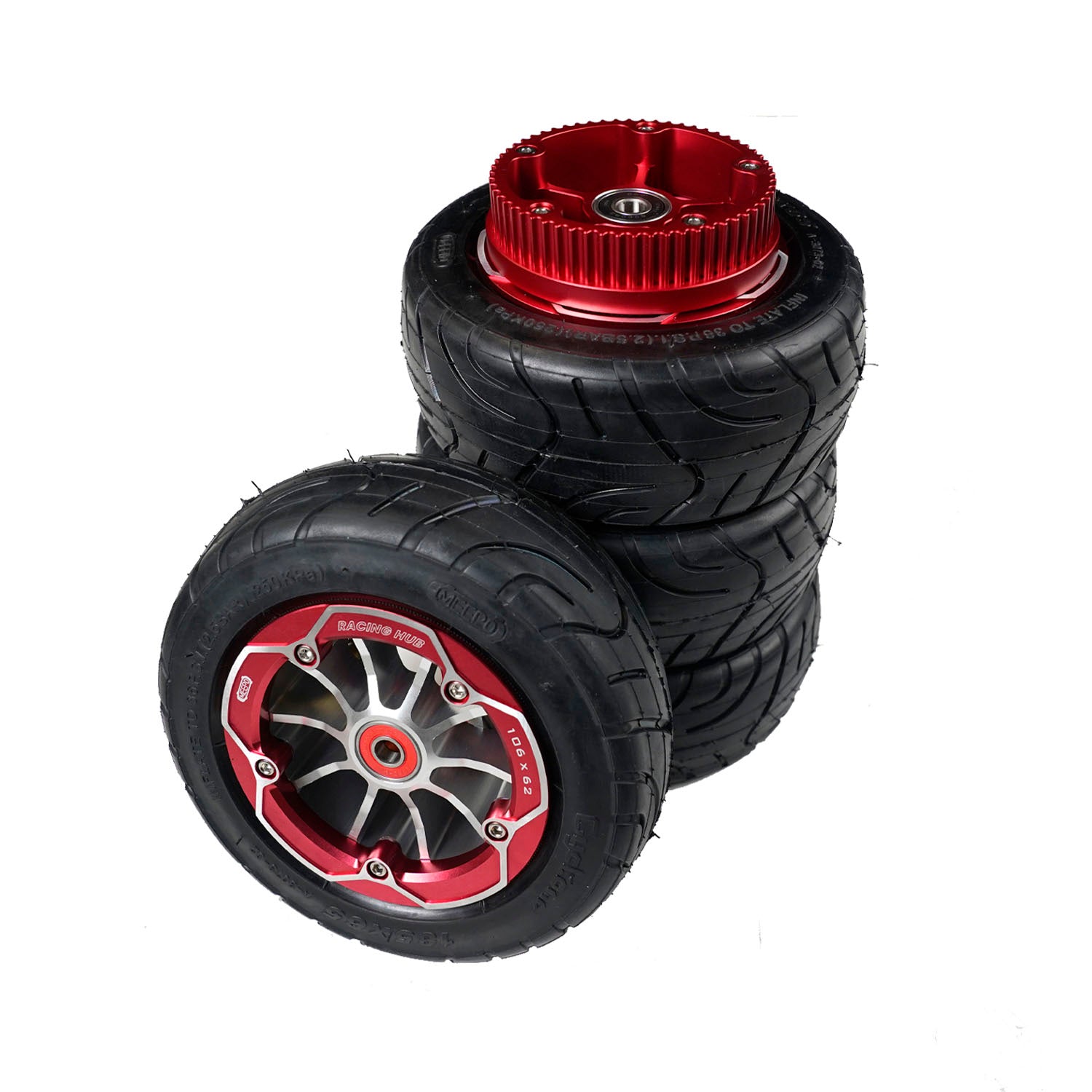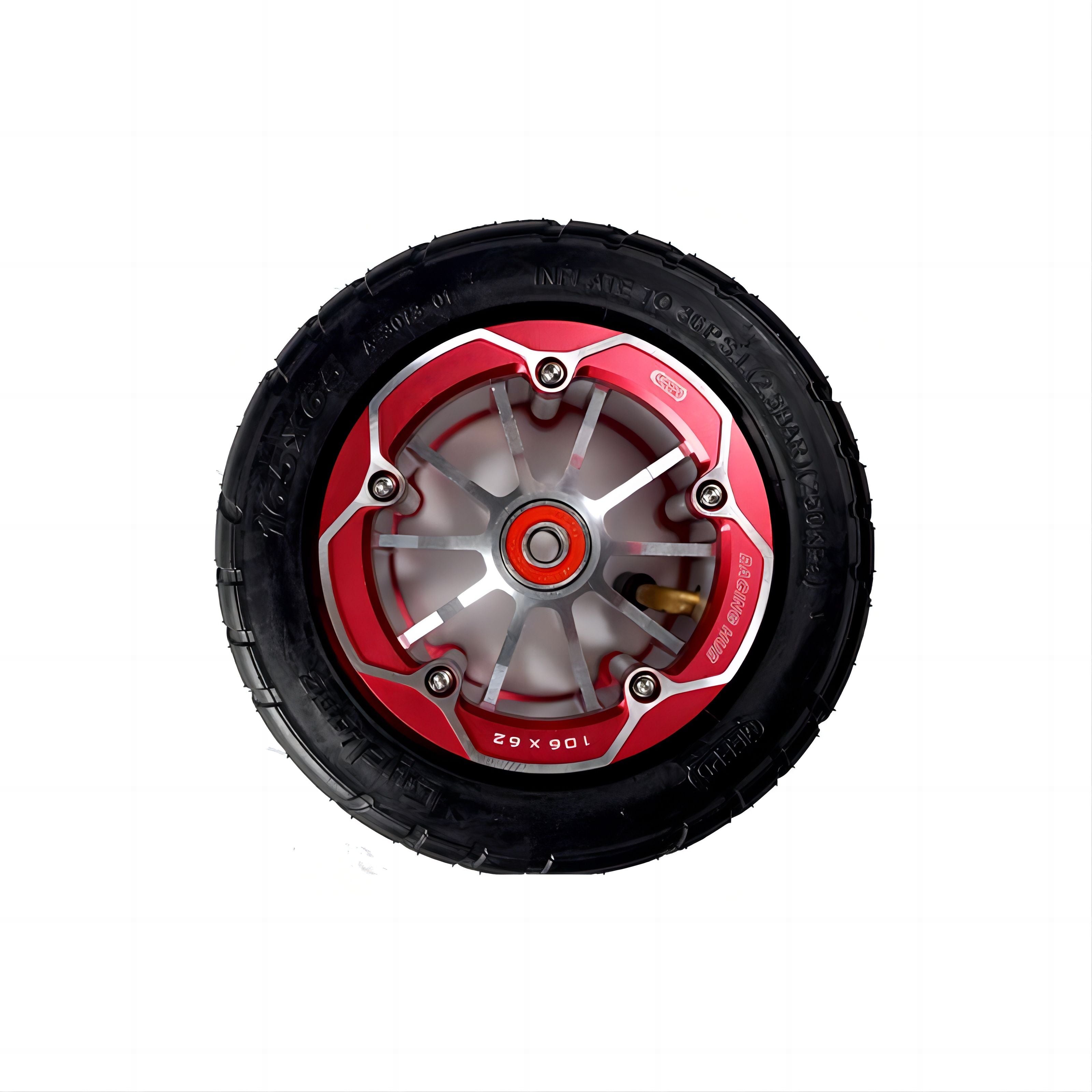 Meepo Cyclone 165s Racing Wheel Set
---
Meepo's new Cyclone 165s Wheels are the next step in upgrading your Hurricane* to reach its full potential.
With both inner and outer bearings on the same block, the Cyclone 165s have the most phenomenal stability amongst every existing pneumatic wheel created for electric skateboards.
It features meticulously designed inner and outer tires working together to provide an astonishing 65mm wide flat contact patch.
If you are looking for an even more comfortable riding experience with your Hurricane Board or to perform extreme racing manoeuvres, this is the perfect wheel for you.
*Boards from other brands or those that are custom-built might also be compatible with the Cyclone 165s. Stepped 10mm-8mm axles are compatible without the need to swap bearings, other truck axles might also be compatible with bearing swaps.
Suggested tire pressure:
  20 P.S.I / 138 KPa
Tire  Diameter: 165*65mm
Rim  Diameter: 

 
106*62mm
What's included: 165mm wheel*4, 340mm*15mm HTD-5M belt*2, 60T pulley*2
Upgrade: Usa the same rim as on the tubeless tires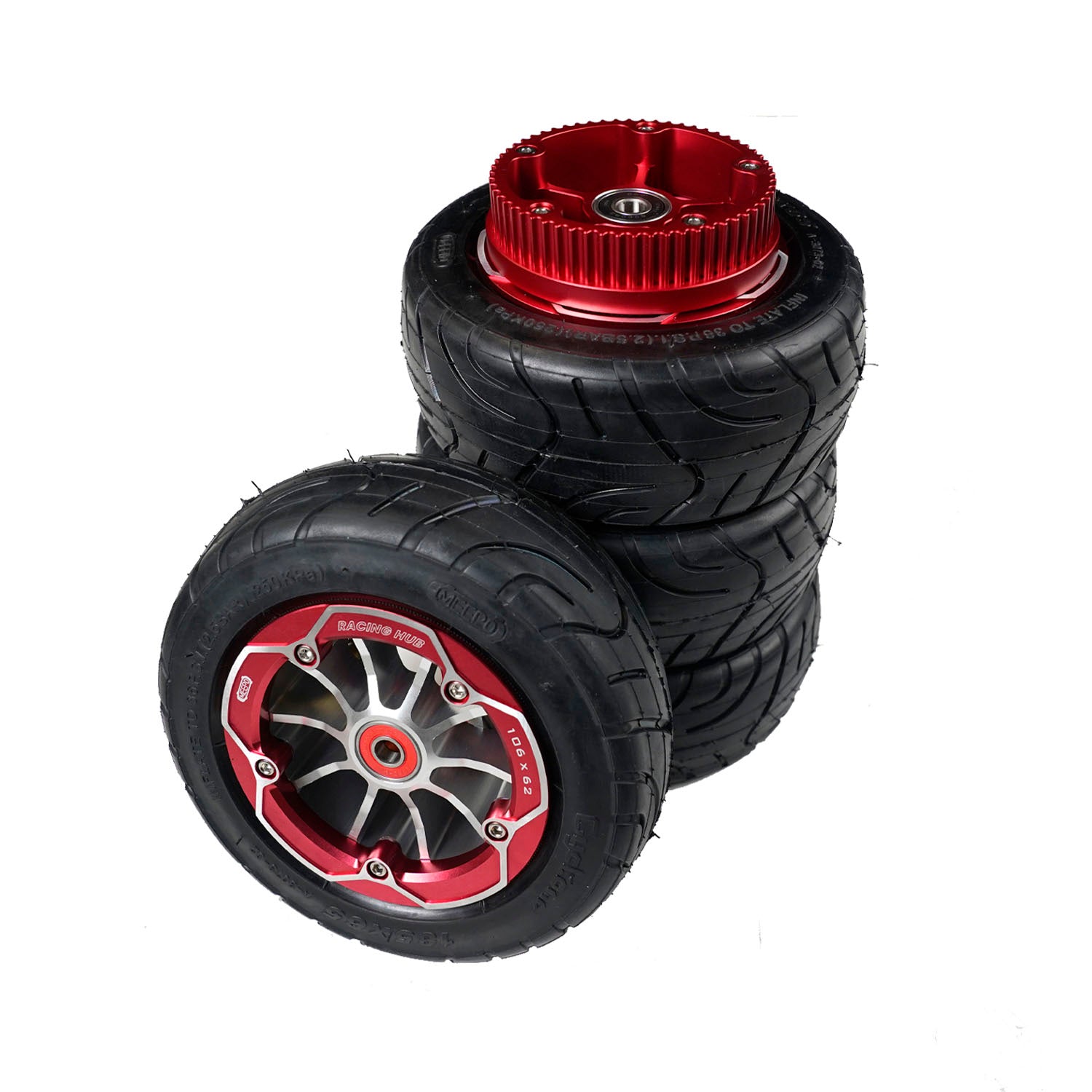 This product is rated 4.8 of 5.0 stars.
It has received 11 reviews.