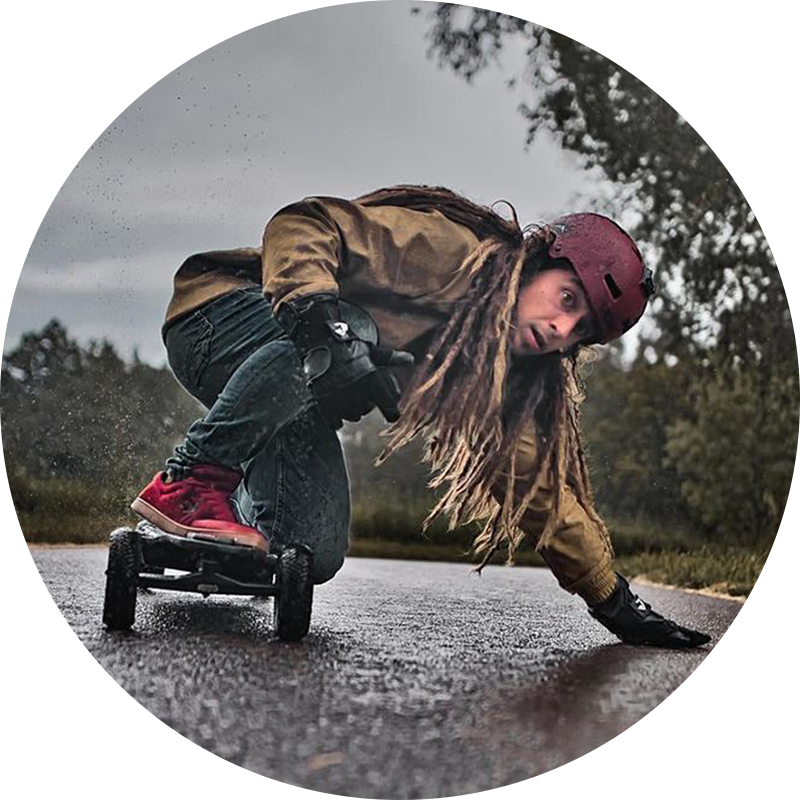 Vincent is a full-time Filmmaker, born and raised in Berlin, Germany.
He has practiced board sports more then half of his lifetime. He found his love of boards for 8 years on a family snowboard trip. Since then, he tried every board sport what he could do.
4 years ago, was his first time standing on the Meepo V2 and immedaitely falling in love with this sport and the brand. Since that time, he has skated more then thousands of miles. Within the years, the boards from Meepo Board have got better and better, as well as his skating skills.
He is looking forward to where to ride next.