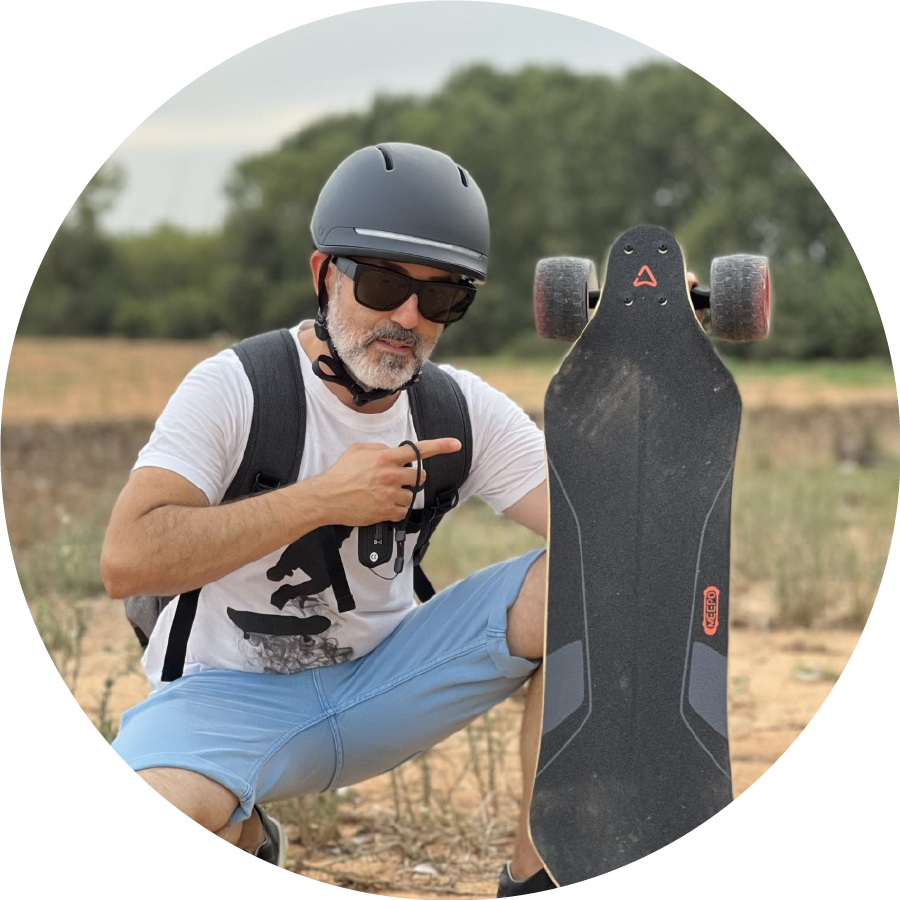 Oscar is a technophile and environmentalist.
Years ago he used to ride a bicycle to work, and dabbled in electric vehicles in January 2019, during an electric scooter publicizing project in Spain.
In 2022 at 46 years of age, he decided to try electric skateboard. Very soon he realized that it was the funniest electric vehicle he had ever tried, and he dedicated as much time as possible to learning and sharing this experience with his followers on YouTube and social networks. He indicated that it was not only a safe vehicle, a toy for adults, but also a clean way to move quickly through cities, excurse and route through forest roads...leaving the least carbon footprint.
He was one of the first to use electric scooters and electric skateboards in his small town of Carcaixent (Valencia).
He tried many electric skateboards, and was surprised by the great quality that MEEPO offered, and began to recommend it to many people.