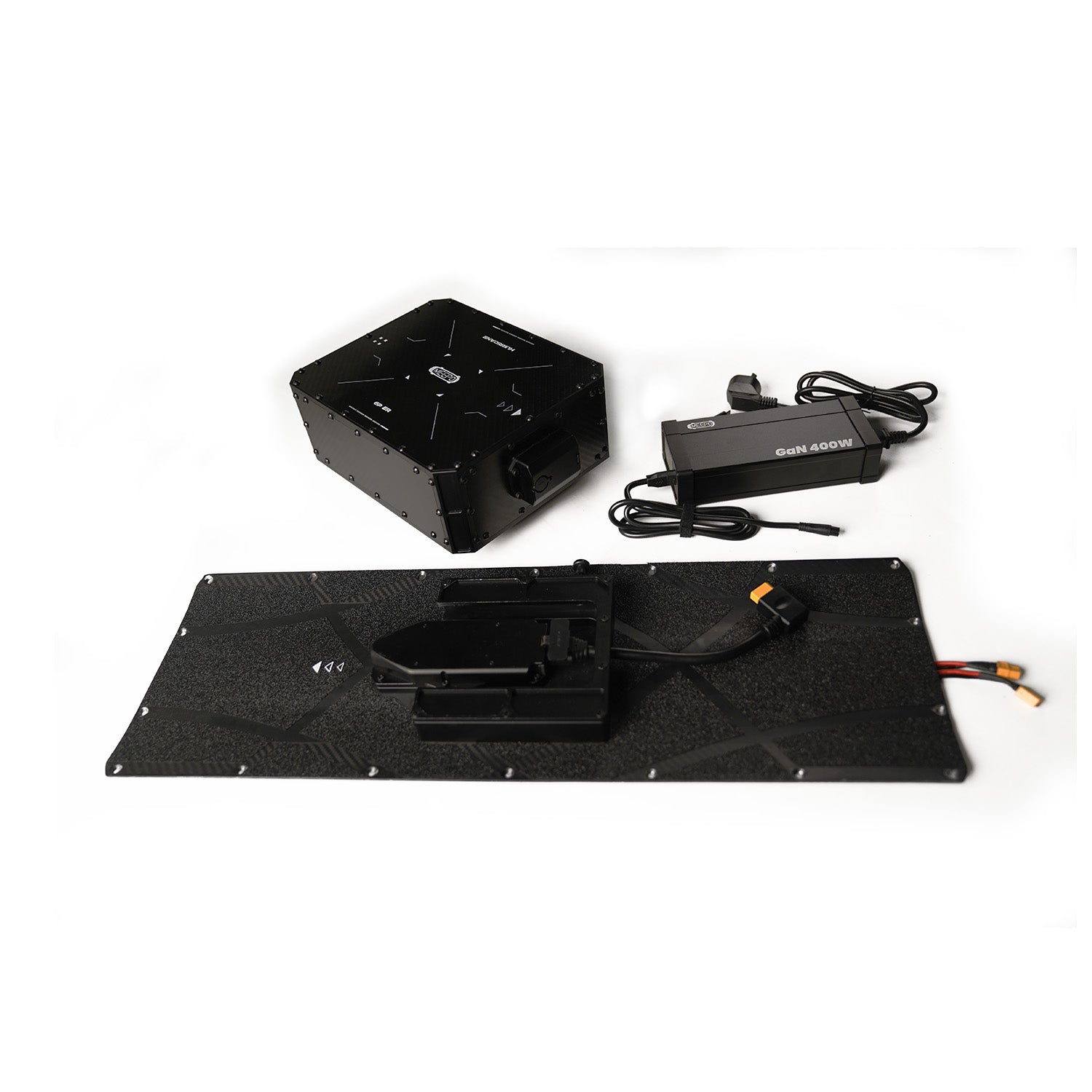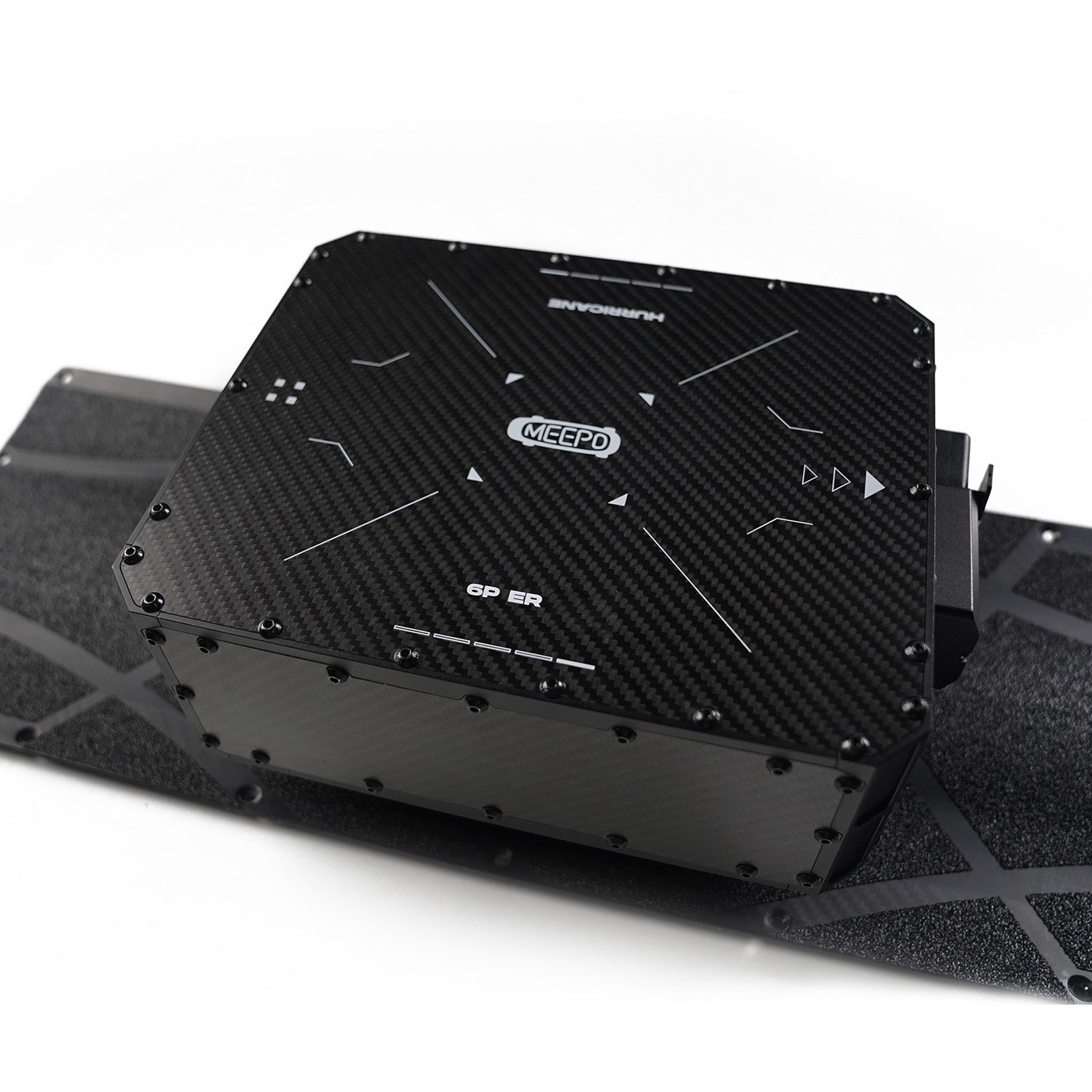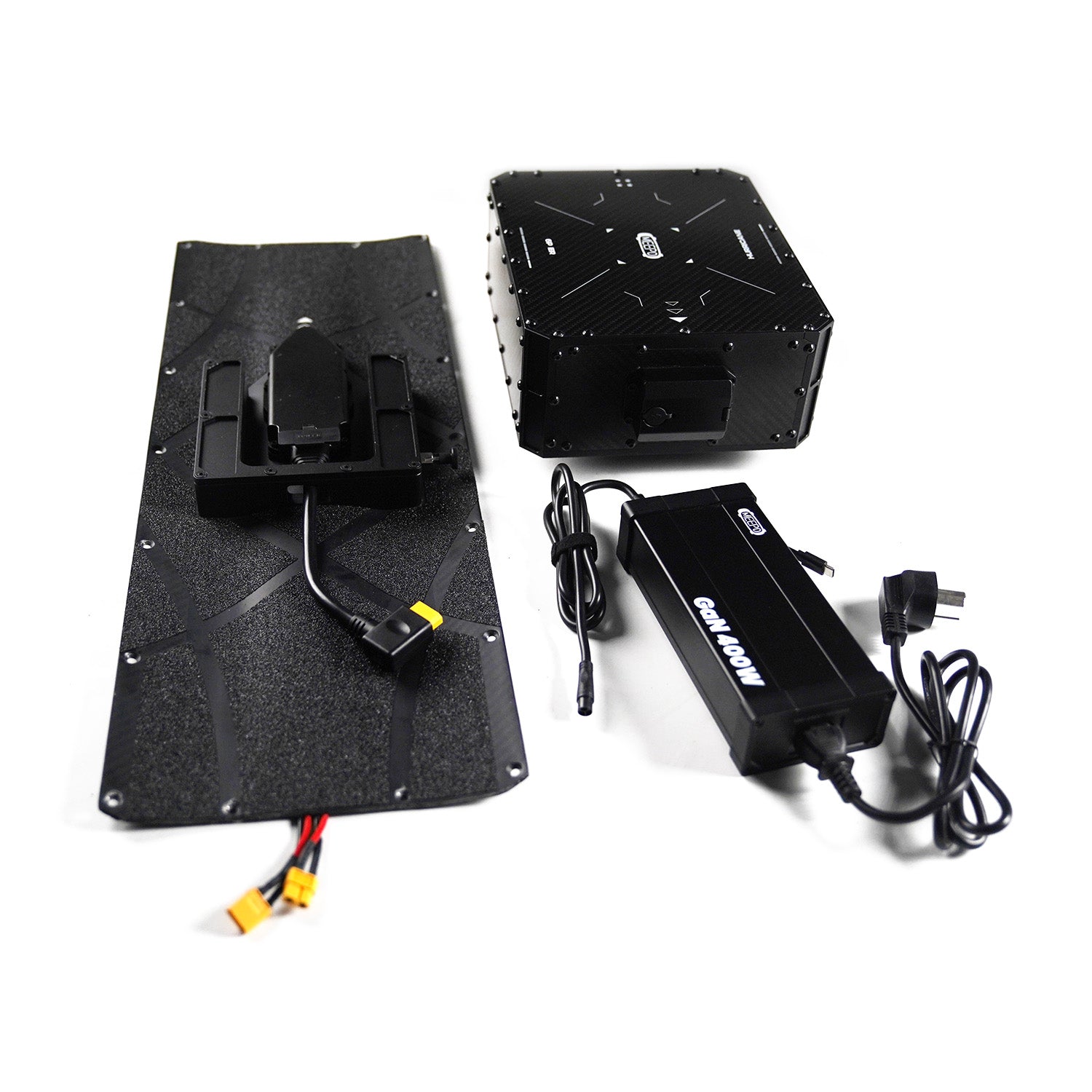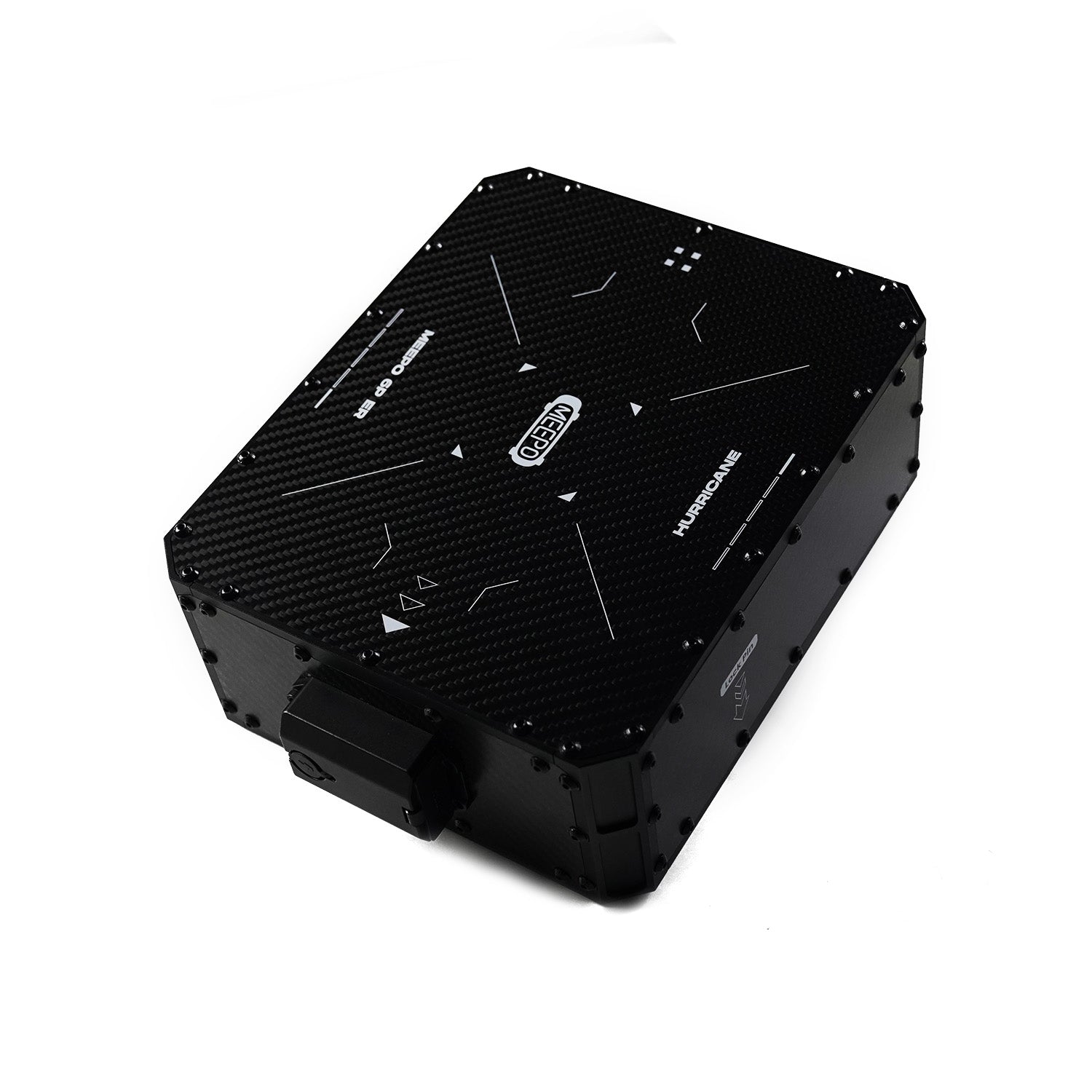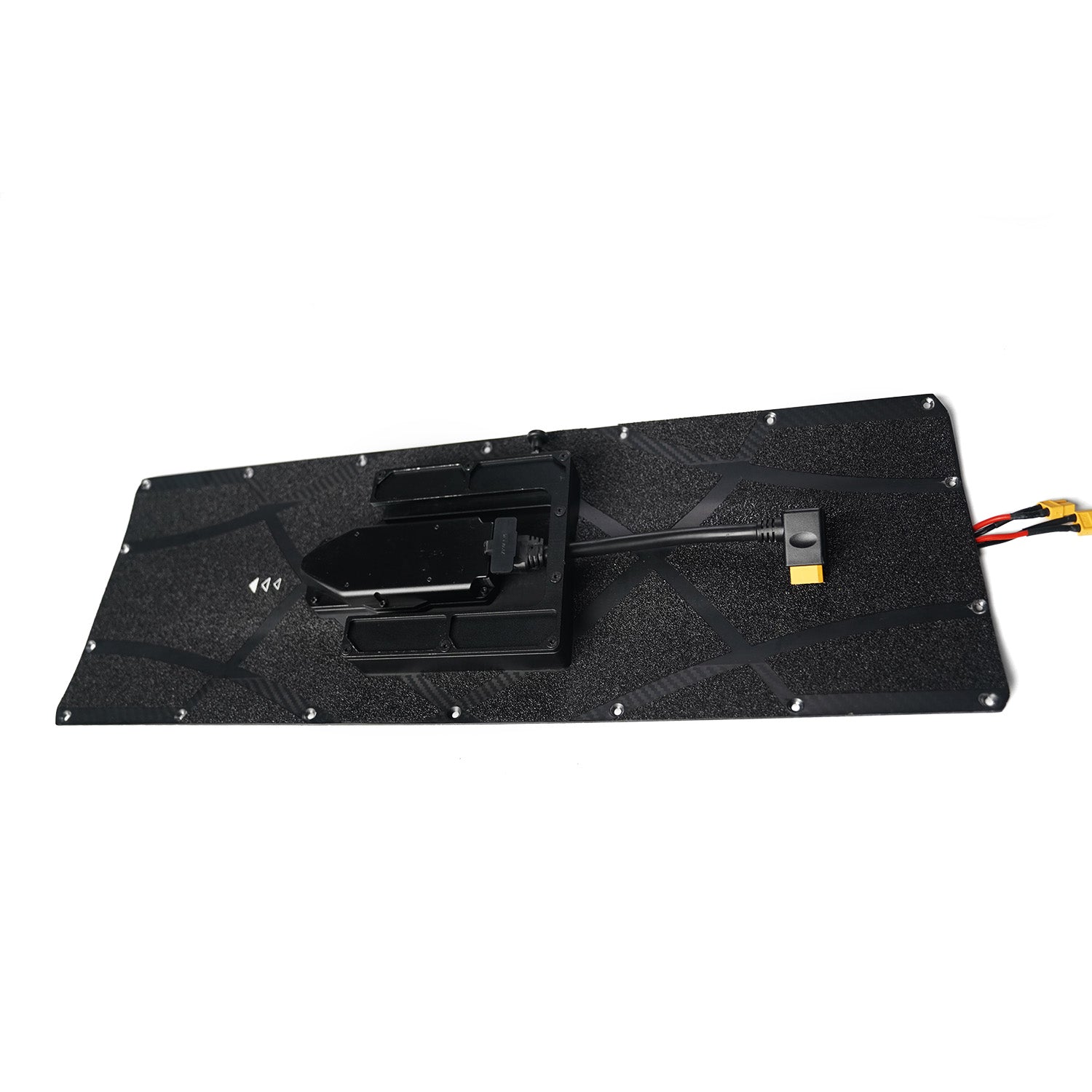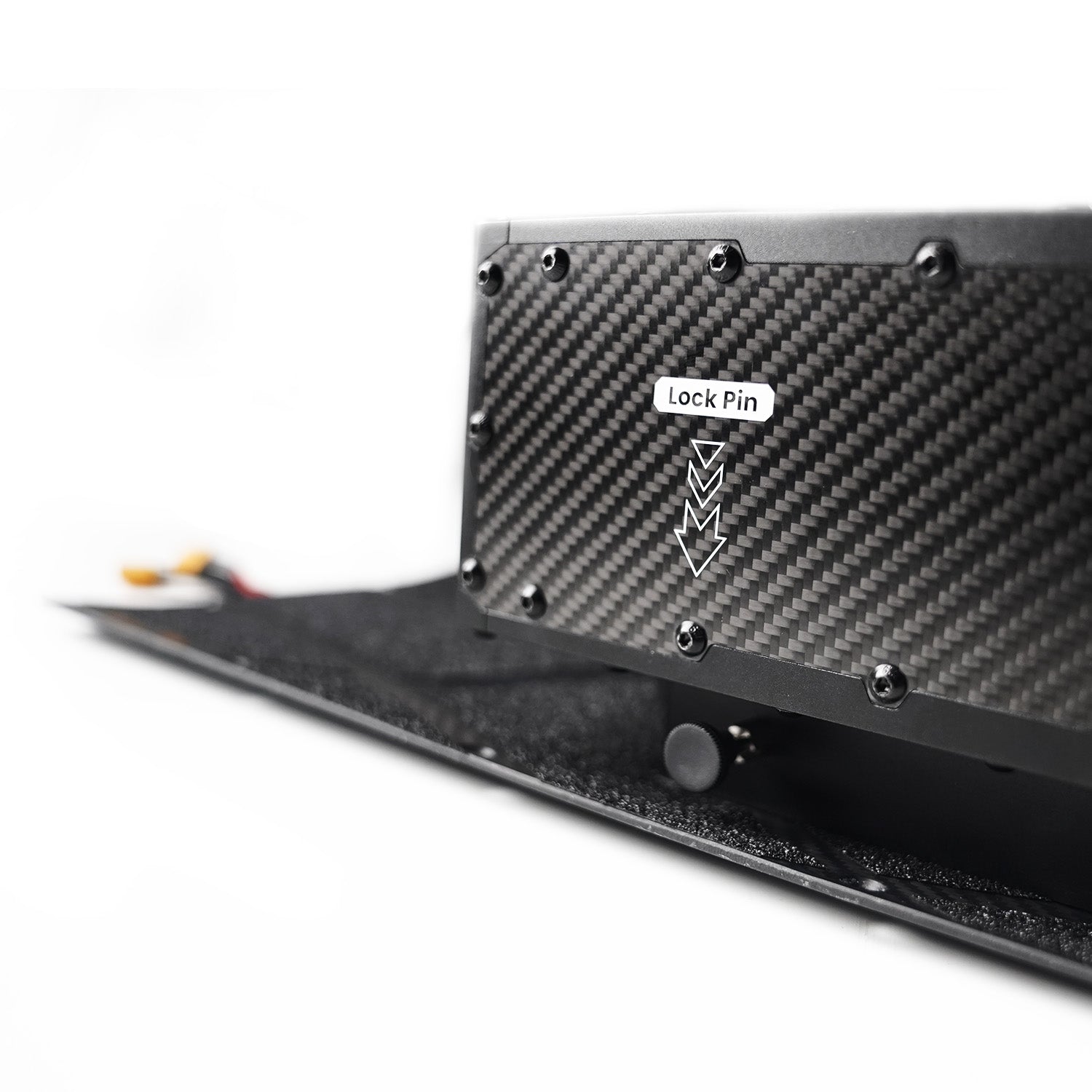 MEEPO Surge Battery Pack for Hurricane carbon
---
🌟 Key Feature
1. Specifications:
- Cell Configuration: 12S6P 21700
- Voltage: 50.4V
- Capacity: 24AH
- Range: Up to 60 km
- Charge Time: 3 hours with a 400W GaN charger
2.Innovative Quick-Release Mechanism 
- Easily snap it onto your Hurricane off-road electric skateboard, hassle-free
3.Carbon Fiber Casing
Sleek, robust, and lightweight, it ensures optimal protection and minimal impact on the board's balance and performance.
Pack Size: 10.3'' x 8.35'' x 3.82'' / 262mm x  212mm x 97mm
Battery pack weight: 15.43lbs / 7kg
4.Package includes:
Surge battery pack *1
Hurricane Carbon Deck Cover*1
50.4V 8A 400W GaN charger *1
Charger module*1
Deck screws set
Note: Pre-sale Now, estimate delivery date:Nov,29th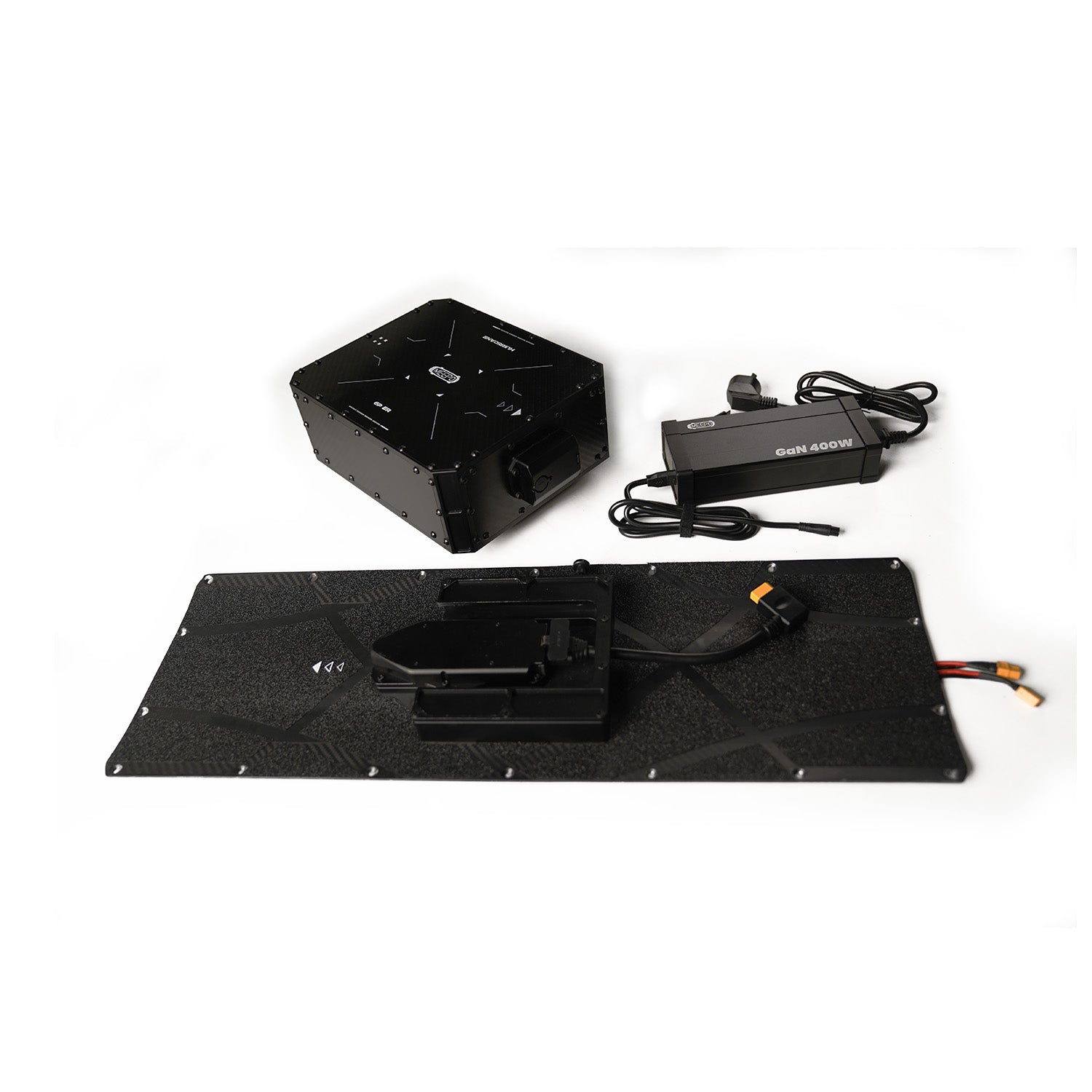 Why Surge?
Unleash Extended Adventures
Ever dreamt of gliding seamlessly through the city landscapes, exploring uncharted territories without worrying about the battery running out? The Surge makes it possible! Experience freedom like never before with an extended range of up to 60 km!
Effortless Installation
Time is precious, and Surge respects that! Its intuitive quick-release mechanism ensures you spend more time riding and less time fiddling.
Fast-Charging Convenience
Don't let long charging times hold back your adventures. With the advanced GaN charger, the Surge powers up in just 3 hours, getting you back on the road in no time!

A Fusion of Style & Strength
Crafted from premium carbon fiber, the Surge is not just about functionality. It's a statement piece, a fusion of elegance and resilience, making your board stand out in the crowd.

This product has no reviews yet.