At MEEPO, as pioneers in the electric skateboard industry, we always push the boundaries of what's possible. We believe electric skateboards aren't just a stylish mode of transportation; they're a key to unlocking infinite adventures.
In July, two electric skateboard enthusiasts, Mr. Chen Shaoyang and his partner, Lu Shaosong, redefined our understanding of these boundaries. Chen chose to ride our state-of-the-art all-terrain electric skateboard - the Hurricane Vader, while Lu decided on his DIY electric skateboard.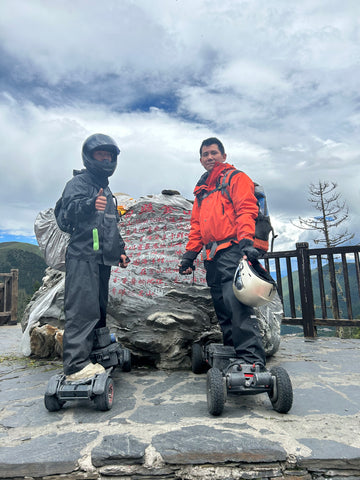 Their journey, meticulously planned, began in Chengdu, the provincial capital of Sichuan. With the Hurricane's impressive battery life, hill-climbing prowess, and advanced waterproof and dustproof features, Chen powered through treacherous mountains, crossed vast grasslands and rivers, enduring challenging weather conditions, to finally arrive in Lhasa, Tibet, completing a self-guided journey across half of China totaling 2146.8 kilometers!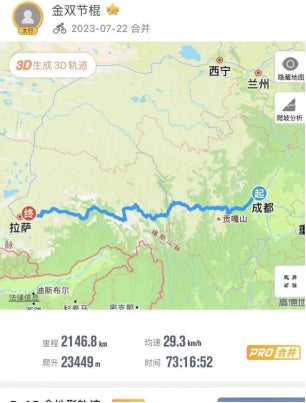 What's even more remarkable is that throughout Chen's entire journey, the Hurricane didn't face any significant malfunctions. In contrast, Lu's DIY board required multiple component replacements. This showcases the superior reliability of the Hurricane's Vader drive system and highlights MEEPO's excellence in product design and quality control.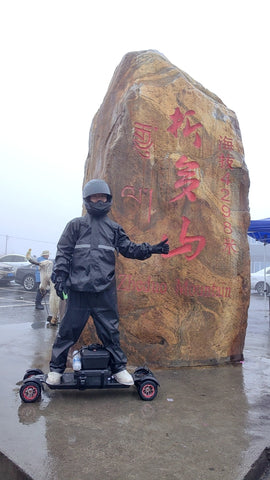 Enduring tough terrains and extended high-intensity use, every component of the Hurricane – from its motor and battery to its ESC – performed flawlessly, exceeding user expectations.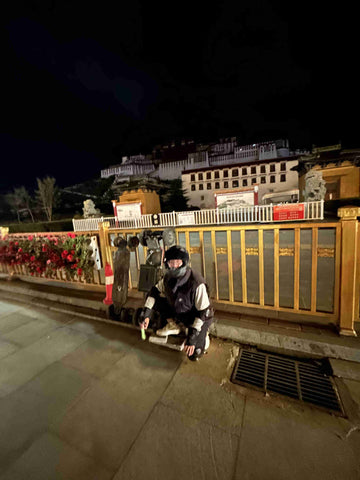 Such an impeccable long-distance journey stands as a testament to our commitment to producing the most reliable and safe electric skateboards in the industry. The extraordinary feat achieved by Chen and Lu has truly inspired our team. We believe their story will inspire many more electric skateboard enthusiasts to take up challenges and craft their own legendary tales.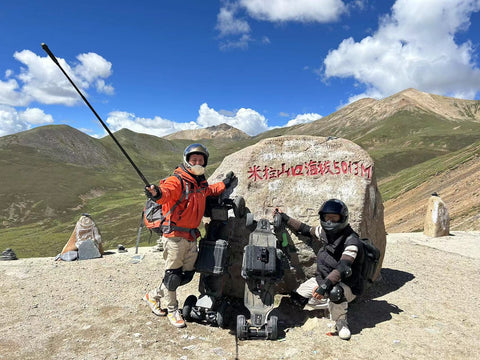 We invite all MEEPO users to share your journeys and challenges with us. Whether it's a leisurely weekend ride in a city park or a long-distance expedition across varied terrains, your stories drive us forward.
Let's continue to connect these individual moments, sketching an astonishing roadmap for the evolution of electric skateboarding. Your adventures will undoubtedly inspire many more to join our electric skateboarding family, embrace the thrill, and live life to the fullest.
We eagerly await your stories. Let's unlock the limitless possibilities of electric skateboarding together! Share your adventures below.